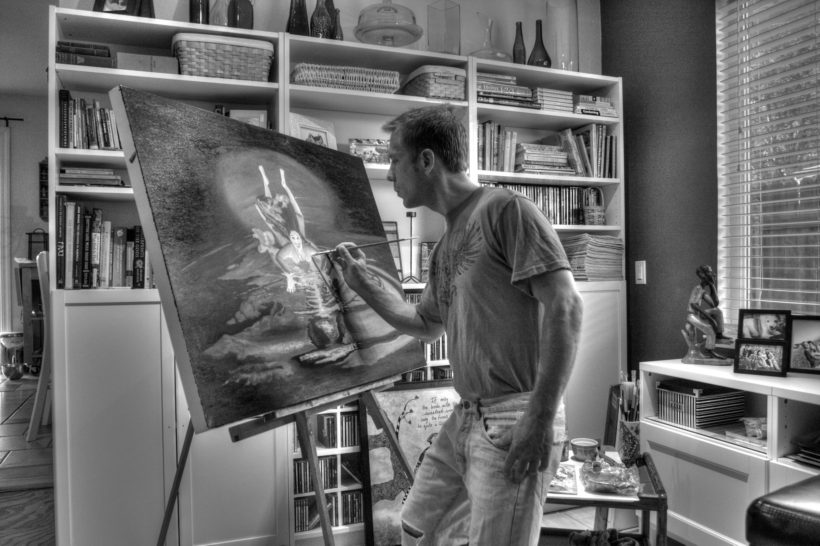 I have been working with oils since I was nine years old, when my dad brought me two wooden suitcases of used oil paint and brushes from a garage sale down the street. Must have been 1978. I remember him saying that the paints belonged to a woman almost 100 years old. I remember how blessed I felt to have her set of paints and brushes.
Ever since I can remember I have painted. I think there is still a finger painting hanging in my moms house of a butterfly that I did in Kindergarten. As I got older I thought was going to be an architect. But then, soon found a love of the airbrush, which I practiced with for about 10 years.
After living in the Caribbean for several years in the early 90's, I was influenced by the beautiful paradise that I found in the provinces and in the mountains of the country of Haiti. My experience there left an indelible imprint from the the spirit of the earth that permeates all living things around us. It's just more apparent in places like Haiti. Landscape painting then became a permanent fixture in my passion as an artist.
I currently reside in Northern California and I'm always working on a painting or two.
I hope you enjoy my work. Feel free to leave a comment.